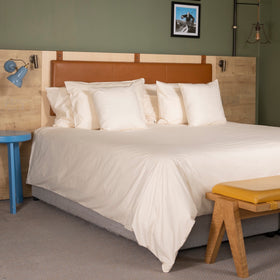 Cottonfresh Dustmite Proof Bedding Barrier Covers - Now Organic!
Cottonfresh dust mite proof barrier covers encase your bedding and cushions to prevent dust mite allergen from triggering your allergies. We also sell sets of Cottonfresh covers which offer a discount compared to buying items individually.
You could qualify to buy VAT-free! See product pages for details.