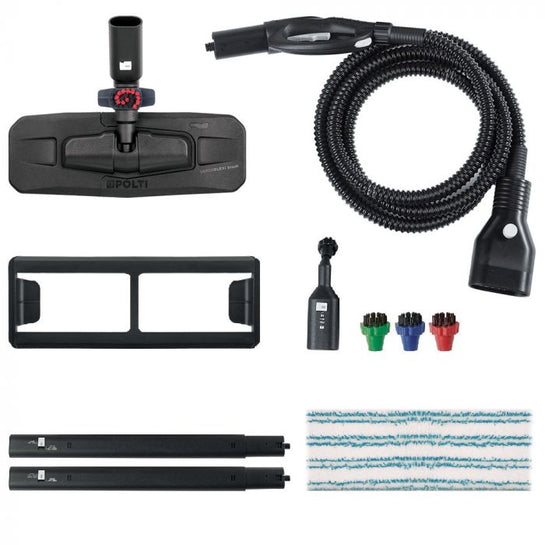 The best of both worlds - your powerful Polti Cimex Eradicator becomes a sanitizing Steam Cleaner with this set of tools.
Vaporflexi brush for hard floors
Steam concentrator with nylon brush for precision cleaning
Three additional nylon brushes, colour coded for maximum hygiene
Flexible hose handle
2 extension tubes
1 cleaning cloth plus holder
This superb set of tools can be used for hard floors, carpets, rugs, grouting, cookers and sanitary surfaces. A fantastic all-round steam cleaner accessories kit.
(NB. These accessories are also compatible with the Eco Pro 3.0 steam cleaner.)

This item is sent on a secure, tracked service. To ensure efficient delivery, please provide your phone number when placing your order. We promise never to use your phone number for any other purpose than information and queries in relation to delivery.