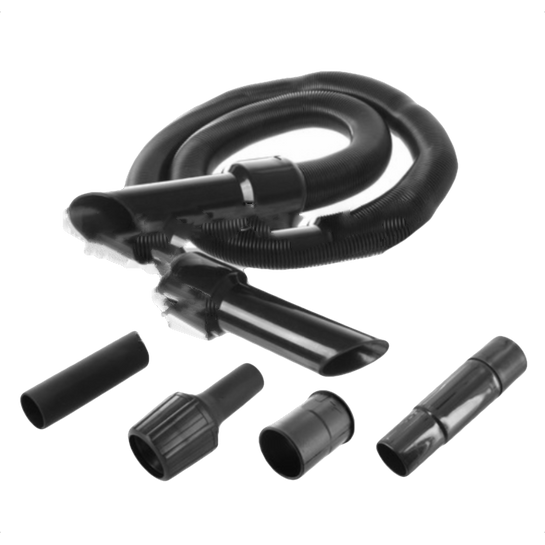 Make Short Work of Stairs With Our 6 Metre Extension Hose
This 6 metre hose is designed to help make cleaning flights of stairs easy. It's also perfect for cleaning the tops of cupboards and picture rails in buildings with high ceilings.
It fits both AllerVac and Medivac machines and works with all floor tools. It's light but sturdy and coils for storage.
This fabulous, compact hose extends to a full 6 metres in use.
As an added bonus, its universal attachments mean it fits most makes and models of vacuum cleaner in addition to AllerVac & Medivac. Perfect for stairs or larger rooms. Much more compact for storage than a non-extending hose.
Kit contains:
Extendable 6 metre hose




32mm to 32mm adapter




32mm to 35mm adapter




32mm to 38mm adapter

30mm to 38mm vario-fit adapter



The vario-fit adapter attaches to the bent-end hose handle of your vacuum cleaner using the vario-fitting screw end. The plain end connects to the extendable hose. The other end of then flexible hose connects to your vacuum tools using one of the remaining adapters according to its system size.
Please note we are not able to ship this product overseas.